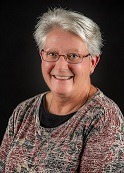 Cell: 608.449.4069
Email: [email protected]
A People Person" is how folks would describe me. I decided to sell real estate because I love working with people. It's that simple! I bring 15 years of experience and there is nothing more satisfying for me than to be able to share in the excitement of assisting you whether you are purchasing a new home or selling your existing home. I am surrounded by a team of highly trained and caring professionals who will also assist me in making your experience a pleasant experience! Give me a call today and we can discuss different options for your specific real estate needs.
Testimonials
Cindie is the greatest! She is very responsive to my requests, finds all the appropriate properties to view, and takes care of all the details of the offer so we can proceed to a smooth closing. This is the second time I've worked with her. She sold a house for me the first week on the market in
2012. I would definitely work with Cindie again!
Mary
Cindie was very helpful not only in the sale of the property, but with advice on making the house sale ready. I would not hesitate to call Cindie again if I'm looking to buy or sell a house.
Linda
Cindie was very helpful with the listing of my Mother's house! My Mother is 102 years old, so we had to do some items DIFFERENTLY. like getting extra long notices, before being able to show her house, so we could get her out of the house before showing it. Doing open house around my mother
schedule, instead of Cindie's.
Betty