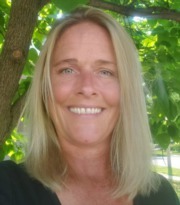 Hello, I am Darcy Cherry. I recently joined Briggs Realty Group as a REALTOR. It is very exciting to come on board with a great team!
I am a Janesville native. My past experiences include working in the Medical Field, Catering and Operating a Business. Currently, I own and operate a Property Management Business. During these last 7 years, I have had the opportunity to work some of the best Investors. I manage 100 units with the combination of single homes and apartments. My goal of property management was to reach 100 units. Now that I have attained this goal, it is time to reach for my next goal of being a Real Estate Agent. You may think how does one have time for additional work? I'll say that my team and I have worked extremely hard in remodeling and rehabbing investment properties while assuring we find the right tenants to become part of our team.  
These are some of the skills I will be carrying over with me. My motivation will be finding the home that is best built for you. If you are looking to sell, I will do my best in looking for the individuals that will love your home as you do. Importantly, you will find that I am straight forward to work with. I will listen to your desires and Go to Work For You! I strive in building confident working relationships.
In my spare time, I enjoy spending time with my Partner Bob of 23 years, my 2 boys and family. Where together we enjoy doing mostly anything outdoors in the Wisconsin warmer weather.