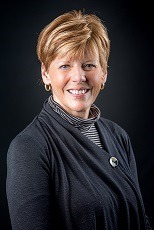 Sally has been a licensed Realtor since 1993, and provides a valued service for many individuals and families. Her knowledge of the Rock County area and her professional experience has made her a top sales producer. Her success is accredited to her easy going style, uncompromising honesty, complete commitment to her customers best interest, and pure business bottom line approach. Sally is a full time, down to earth Realtor who's working for you. She puts you in charge, whether you are buying or selling a home by discussing and listening to your needs. Buying and selling a home is one of the biggest events in your lifetime. Her job is to make it an easy, pleasant, and stress free process that allows you to enjoy the experience. Sally and her husband Ric are lifelong residents of Rock County and have lived in the Milton area many years. They have 4 children, two sons who are in business in Milton, one son in the military, and one daughter who is a marketing executive. She enjoys spending time with her family, including her 12 grandchildren. In her free time she enjoys traveling and quilting.
Testimonials
Sally was very professional and friendly. She replied and answered my questions in a timely manner. She helped me in getting house prepared to get on market and get sold...and she did! Thank you Sally!
A. Welch
Sally was very thorough and always had time to answer all my questions both in selling my home and then finding my new home. She kept me informed on all requirements for me to complete, with suggestions for contacts on any items I would need to correct. I always felt confident that she kept my
priorities first in her mind, and any suggestions from her were always professional and honest. I would not hesitate to contact her again should the need arise, or recommend her to family/friends.
J. Nass
Sally was fantastic to work with. She did a wonderful job of finding houses to show us that met our styles. After our offer was accepted, Sally was there to help us first-time-home-buyers every step of the way. She was very friendly, approachable, and easy to talk to. Sally might be the only
realtor that cares more about her clients than her commission. Lastly, I was shocked at how responsive Sally was, even later at night and on weekends. There were absolutely zero negatives to working with Sally.
M. Davis