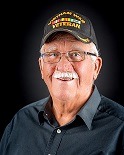 I was born and raised in Janesville. For the past 23 years I have continued on in the service industry as a Real Estate professional for Rock and Green Counties. I love this career as I truly enjoy meeting new people and assisting them in selling their current home and/or assisting them in finding that "dream" home.
So what sets me apart from the rest? First of all I stand by my word to follow through with all I commit to you as your real estate professional...my word is my word. Secondly, we at Briggs Realty Group are committed to staying on top of our changing world in regards to how the internet can be utilized to assist you whether you are buying or selling. And thirdly, we pledge to each of our clients prompt, friendly, and professional service in order to produce quick results.
I look forward to assisting you with your Real Estate needs.